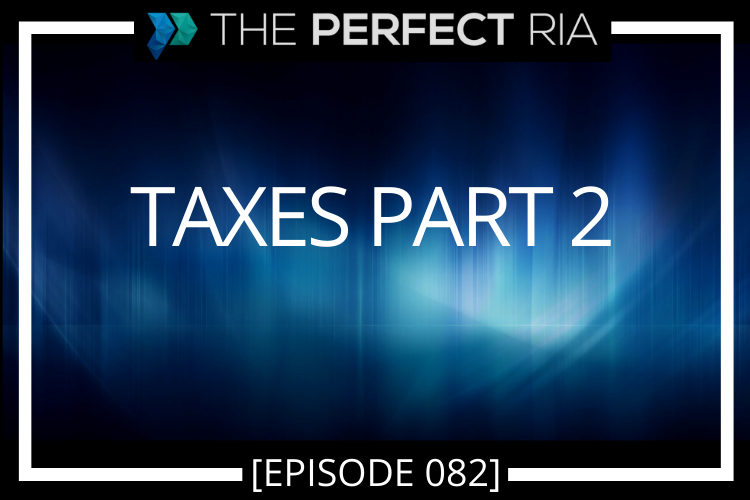 Taxes Part 2 [Episode 82]
Too many advisors actually underutilize the tax planning services in their practice. So today, Matt and Micah will show you how they go through tax returns for their clients and explain why it is so important to be able to articulate taxes to your clients in a way that they understand.
Listen in as the guys share how they guide clients through the tax prep process to help them better understand how taxes relate to their finances. You'll learn when to take a look at tax documents for clients, why it's crucial to have a system for reviewing and processing tax information, and more.
Listen to the Full Episode:
What You'll Learn In Today's Episode:
How to explain the tax return process to your client.
When to look at tax returns.
The importance of creating tax planning systems.
What to check for when looking at tax returns.
How to show how you're looking out for your client and their tax preparer.
Why people don't realize how much they actually pay in taxes and how to help them understand it.
The value of storing and using data to benefit your clients.
Ideas Worth Sharing:
So many advisors underutilize tax planning in their practice. - @ThePerfectRIA
Click To Tweet
Very few CPAs and tax preparers are articulating taxes in a way that clients understand. - @ThePerfectRIA
Click To Tweet
If we picked 100 clients, maybe 99 of them wouldn't actually know how much they paid in taxes. - @ThePerfectRIA
Click To Tweet
Resources In Today's Episode:
Enjoy the show? Use the Links Below to Subscribe: