---
We Help Financial Advisors Learn How To:
If you are ready to build The Perfect RIA, let's get started.
---
Have What It Takes?
Take the Quiz
1. Deliver Massive Value to Their Clients.

2. Spend More Time Outside of Their Offices Doing What They Love with the People They Love.

3. Run a Highly Profitable Practice.
---
---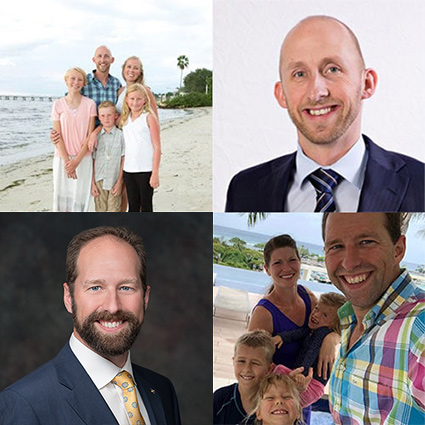 ---
Are you working nonstop and feeling like the success of your practice depends on you always being physically present? Do you struggle to keep your team engaged and productive? Does your RIA lack the systems and processes needed to operate at maximum efficiency? Are you still searching for the missing link needed to take your RIA to the next level?
Ready to Be a Part of It?
---
Speaking Engagements
Hire Micah and Matthew to speak at your conference or to lead private workshops for your team.
---
Mastermind Group
Already a Perfect RIA? Join our Mastermind group to discuss the unique goals and challenges facing Perfect RIAs.
---
---
Podcast
Tune in each week to hear Micah and Matthew discuss their secrets for creating The Perfect RIA.
---
---
Video Tutorials
Engage your employees and build effective teams following the processes set forth by The Perfect RIA.
---
---
Podcast
Tune in each week to hear Micah and Matthew discuss their secrets for creating The Perfect RIA.
---
---
Video Tutorials
Engage your employees and build effective teams following the processes set forth by The Perfect RIA.
---
---
Subscribe Now - Be a part of The Perfect RIA.
---
Be the first to learn about new podcast episodes, receive invitations to exclusive events, and get periodic information to guide you on your journey toward becoming The Perfect RIA.
---
---
---
The Perfect RIA provides financial advisors with the processes, resources, and mentorship needed to deliver incredible benefits to their clients while improving profitability and creating time for what matters most.

Members of our TPR Nation learn how to make radical changes to their practice by,
Podcast: real-life advice from tested, tried truths from the trenches.

Backstage Pass Membership: access to all of our documents, policies, and processes and a forum of other like-minded Financial Advisors.

Webinars: Matt and Micah host webinars for members of the nation on how to transform your practice through extreme accountability.

MasterMind: Matt and Micah host live, in-person workshops in which Financial Advisors work with them and their respective teams learning how to take theory and implement it into action.

Micah Shilanski and Matthew Jarvis are CFP® professionals who independently developed the systems and processes needed to take off 6+ months out of the year while still operating a highly successful RIA. Motivated to help other advisors achieve this same level of freedom and success, Shilanski and Jarvis created a community for financial advisors who want to take their RIA to the next level.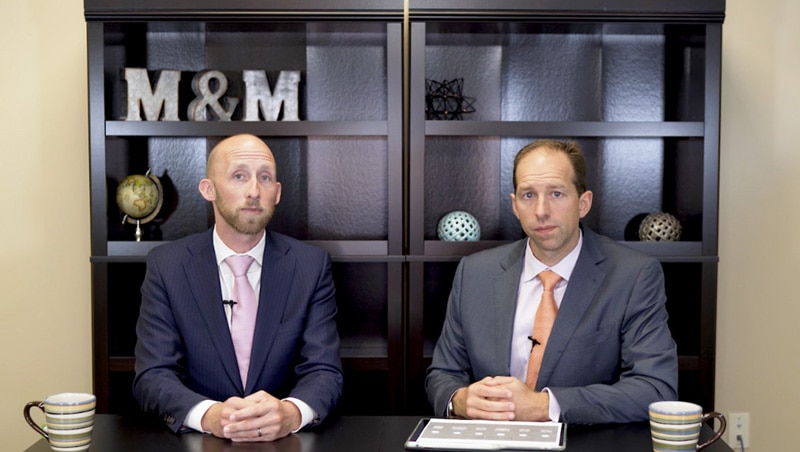 ---
There are 3 tenets that define The Perfect RIA.
---
Deliver Massive Value to Clients

The foundation of The Perfect RIA is creating the ultimate client experience that delivers massive value to clients, helps them achieve their goals, and improves their lives.
Spend More Time Away from the Office

We believe time is the most valuable resource, and that's why The Perfect RIA allows you to take off over 6 months a year to spend time with family and travel the world.
Operate a Highly Profitable Lifestyle Practice

By working smart instead of working hard and by implementing highly effective systems and processes, The Perfect RIA allows practices to achieve over 50% profitability ratios.
---
Are You A Perfect RIA?
Take the quiz to see how your practice stacks up.
---
---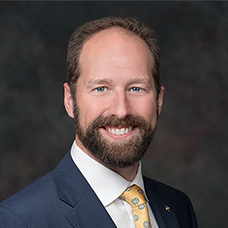 ---
Micah Shilanski, CFP®
Shilanski & Associates Inc.
---
Micah Shilanski is a financial planner who achieves the 'impossible'. While other experts talk about lifestyle practices for financial planners – Micah lives it. He currently takes more than 6 months out of the office a year, yet continues to grow his practice by at least 20% each year.
---
---
Matt Jarvis, CFP®
Jarvis Financial Services
---
Matt and his tight-knit team serve approximately 150 households with a collective $130M in AUM. They've been in business for over 25 years and intentionally keep their firm small to ensure that every client receives the very highest level of personalized service.
---
---
---
Micah and Matt frequently attend and often speak at industry conferences. View upcoming events below to learn more about where they will be and reserve your spot at one of these events.
Magellan MasterMind
2019 Conference
Micah Shilanski is a featured speaker at the 2019 Magellan MasterMind conference, which will be held in Chicago on August 18th and 19th. His talk will focus on marketing strategy.
---
---
Click below for a preview from The Perfect RIA Podcast. Listen, rate, review, and subscribe to our podcast on Apple Podcasts, iTunes, Spotify, Stitcher, or wherever you like to listen.
---
Figuring out your success formula for articulating your value to prospective clients. Listen to the Full Episode: Enjoy the show? Use the Links Below to Subscribe:...
Create More Massive Value, Further Increase Revenues & Perfect Your Game with
The Perfect RIA Backstage Pass
As a Backstage Passholder, you will unlock access to premium content from Matthew and Micah, including podcast bonus materials, video tutorials, webinars, our documents library, and more. Click the button to become a passholder today.