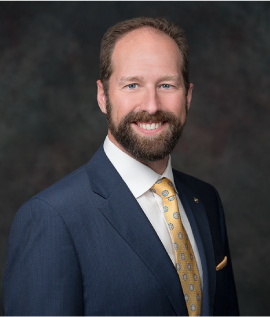 Micah Shilanski, CFP®
Shilanski & Associates, Inc.
Micah Shilanski, CFP®, is a financial planner who achieves the 'impossible'. Micah is recognized as a leader in the concept of lifestyle design for financial planners and has spoken at conferences across the country.
What's different about Micah? While other experts can talk about lifestyle practices for financial planners – Micah lives it.
Micah currently takes more than 6 months out of the office a year, yet continues to grow his practice by at least 20% each year.
How can he do this? Micah is intently focused on delivering massive value to his clients. He is continually looking for ways to help and better serve his clients year after year. He is always looking for ways to make his office run more efficiently – and he is relentless in improving the use of his time.
Micah is considered one of the top experts in his niche of financial planning – federal retirement benefits. He enjoys finding new ways to leverage technology to serve his clients and educate the public.
Micah is the founder of Plan-Your-Federal-Retirement.com, a website dedicated to helping federal employees understand their benefits. He has created an online program that walks federal employees through creating their own financial plan. Micah is also the author of "The Best Kept Secret in CSRS", an e-book on a unique federal benefit.
Half of Micah's clients are in Alaska where his office is located, while the other half are across the United States. Most of his clients found him online, and many clients have sought him out and hired him without ever having met him in person. This is unheard of for most financial planners whose practices usually focus around one geographic area.
Micah is a lifelong Alaskan, an Eagle Scout, a private pilot with his own bush plane and an avid outdoorsman. Micah also enjoys traveling and spending time with his wife and children.
Micah was featured on Michael Kitces' Financial Advisor Success Podcast in 2019.