Finding a Mastermind for Financial Advisors
The "No Theories. No B.S. Rule" – You cannot talk the talk if you haven't walked the walk!
6 min read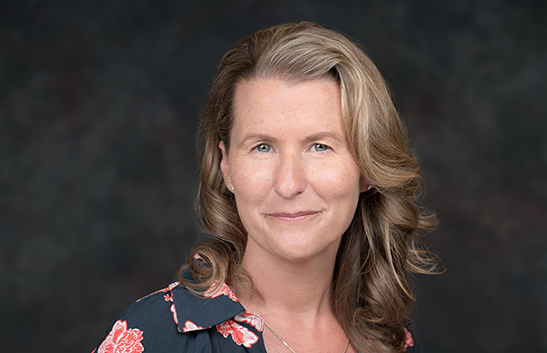 Would it be beneficial for you to meet with a small group of Financial Advisors 3 – 4 times a week who help you,
Set goals
Creatively solve problems
Identify limited beliefs and head trash
Analyze your business's ability to scale and grow
Discuss immediate strategies you can take to grow
Hold you accountable for achieving your goals?
That is exactly what a Mastermind is for. Masterminds are designed to help Financial Advisors network with like-minded, growth-oriented peers.
Financial Advisors who regularly attend Masterminds achieve greater levels of success in shorter periods through group collaboration and ongoing personal and professional development.
That is just one of the reasons why The Perfect RIA has become the Financial Planning industry's most sought out organization to join.
Finding A Mastermind Group For Financial Advisors 
Not only does The Perfect RIA teach FAs how to deliver massive value to their clients, spend more time outside of the office, and run a highly successful practice; but the pure genius about this group is that it is so FIERCE about these tenets that the FAs, who choose to become a part of this group, are now surrounded by an entire, rapidly growing, network of like-minded FAs. 
POOF Instant Access to Masterminds and a network of FAs. 
Oh, and the BEST part about the network of FAs that join TPR (as if joining because of their three tenets wasn't enough…) is their hilarious and brutal "No Theories. No B.S. Rule"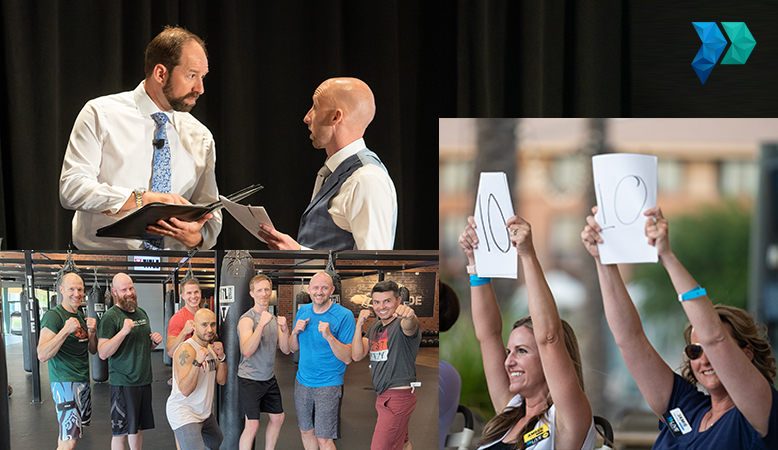 Save Your Theories; These Masterminds Aren't Where FAs Go To Talk About Successes they Have Never Achieved
Co-founders Matthew Jarvis and Micah Shilanski are absolute in their resolve that as a member of TPR, you have to have tried and true experience if you're offering advice or mentorship. Otherwise, take a seat, son. Oh, and don't worry, they practice what they preach.
Micah Shilanski, a partner in Shilanski & Associates, a multi-generational, multi-million dollar successful RIA, admits that their firm has had little success when purchasing books of business from Financial Advisors. Three attempts, three fails. When a TPR Member asked Micah for advice on how a TPR member should enter into a transaction to buy a practice, Micah instantly admitted that this wasn't an area that his firm had proven success in. So instead, Micah put the FA in contact with another TPR member who had tremendous success in purchasing books of business and transitioning clients. 
No egos – just financial advisors who want to be the best and are open to listening, collaborating, and setting goals with other like-minded FAs.
No theories of what someone should do from someone who hasn't had proven success. Those are the rules of the game.
You better be the man in the arena. TPR doesn't sell cheap seat tickets to anyone, no matter how good the view is.
TPR members love this because when they ask a question, they're not going to get advice from people who do not have proven success. Oh, and don't worry, Matt ad Micah will 100% call out any member who talks the talk and can't walk the walk.
What A Mastermind With TPR Looks Like 
To be really impactful, a FA should meet with their Mastermind group 3 to 4 times a year.
Masterminds can be 2 to 3 days long and take place anywhere in the world.
A typical Mastermind schedule looks like this,
Morning Sessions
Ongoing discussion identifying pain points, obstacles, or limiting beliefs. 
Goal strategizing with peers. 
60 – 90 minutes of Coaching or Teaching from a third party. 
60 Minutes dissecting lesson or strategy and discussing implementation techniques.
45 Minutes developing actionable methods to achieve implementation of goal. 
30 Minutes quantifying what achievement of the goal would mean to the life or practice of the Financial Advisor. 
Afternoon Sessions
Activity involving physical movement such as,

Marathon Races,
Mountain Biking,
Dirt Biking,
ATV'ing,
Shooting.
Evening Session
Recap on goals and strategies.
Socialization.
Extreme Accountability setting final day.
When Matt and Micah attend their Masterminds, they leave feeling rejuvenated, excited, and accountable to their peers that they will do what they said they were going to do.
Why Attend A Mastermind 
They love attending Masterminds because they get to strategize with like-minded professionals and have fun. In addition, they return from Masterminds feeling like they can be better for their clients, their teams, their spouses, and their kids.
That is because when it comes to Masterminds, it's all about being raw and vulnerable.
Even the top leading advisors in the financial planning industry suffer from head trash that makes them limit their beliefs in what is possible.
How many FAs would love to spend more time with their kids, really connecting, but feel that they are not successful if they're not always working or available to work? 
At one such Mastermind hosted by Matthew Jarvis and Micah Shilanski, there was a FA who had 30 years of incredible success. His advisory firm had reached the levels of success that most FAs dream of. His goal? He spent 30 years grinding, and while a good father, he knows that there was a cost. Now a grandfather, he wanted to spend more time with his grandkids, but that meant doing something that he was uncomfortable with – leaving the office in the middle of the day and telling his team he was unreachable during those hours.
Working with his peers, the FA designed a work schedule that allowed him to spend more time with his grandchildren and increase his firm's profitability so that he didn't feel he had to compromise growing the firm while he did so. Oh, and of course, Matt and Micah made sure he had some Extreme Accountability behind his gals.
What Is Extreme Accountability?
If you have ever attended a coaching program, you know that one of the greatest benefits is strategizing with a coach and setting goals.
You also know that setting goals is one of the worst aspects of attending most coaching programs because one year later, when you go back, you write down the SAME (unachieved) goals. Each year you attend, the goals are on repeat, "lose weight, work less, onboard 20 new clients, increase fees" – the same people stating the same goals and making absolutely no progress towards achieving them because, the moment they leave the coaching program, life happens.
You leave a coaching program or conference with a few great ideas of what you are going to do differently, and then you get home and – POOF – all those ideas get way layed for whatever awaits you back at home: wife, kids, staff, clients, compliance.
That is why The Perfect RIA Masterminds are so radical.
Not only do FAs who attend our Masterminds have the opportunity to set their goals they are also held accountable for achieving them. 
No one leaves a Mastermind with The Perfect RIA without setting their goals and defining what happens if they do not achieve them.
Keep in mind – this isn't about punishing anyone. Extreme Accountability is about you taking steps to do what YOU want to do.
You set your goal, define how you will achieve that goal, and then your Mastermind helps you set the risk around what happens if you don't.
Uncomfortable? SUPER! But guess what? The goal is that you achieve your goal – you created them, now do what it takes to achieve them.
Before you leave the Mastermind, you get partnered up with an Extreme Accountability partner. Together, you and your Extreme Accountability partner will check in with one another post Mastermind and make sure that you are taking steps to achieve your goal.
The Importance Of Masterminds For Financial Advisors 
Financial Advising, particularly for advisors who work in the independent space, can be a lonely environment with few peers to consistently discuss, analyze and implement ideas. The desperate search for Financial Advisors to find Mastermind groups to join only reinforces how difficult it is for FAs to find like-minded peers who want to collaborate and challenge one another to take their financial advisor practices to the next level.
Michael Kitces, Financial Advisor and industry expert in helping FAs learn how to achieve success, enrich their lives and learn from one another, writes about the benefits of attending a Mastermind,
"While sometimes the study group (Mastermind) "breakthrough" is simply how to implement a particular advanced planning strategy, personally I've known advisors in study groups broach issues from leaving their job/firm to firing a key employee, to negotiating a succession plan (as either the buyer or the seller), and making various big business or strategic career changes."
Benefits of joining a Mastermind for Financial Advisors:
Collaboration with peers,
Learn about trends and advancements in the industry,
Network with people who offer the expertise you do not have,
Soundboard: bounce ideas off of others in the same line of work for constructive feedback and best practice implementations,
Challenge yourself to set new goals,
Accountability to achieve those goals,
Implement
How To Sign Up For A Mastermind
The Perfect RIA hosts Masterminds throughout the country several times a year for its Members. In fact, our next Mastermind is taking place in Nashville, TN, 16th, and 17th of May.
If you want to join us, be part of the TPR Membership, and attend our Masterminds, the best place you can start is by joining our upcoming power session.
But reading is nothing without taking action!
Here is what you should do in order to see results
Start the change today!
Get our 3 most popular power sessions FREE. You and your team will learn about: Time Blocking, the One Page Financial Plan, and the "Buckets of Money" approach.