Imposter Syndrome 
How many of us have experienced that moment when your chest tightens, and you forget to breathe because holy @)#!) ! you're the one about to give someone life-altering advice
5 min read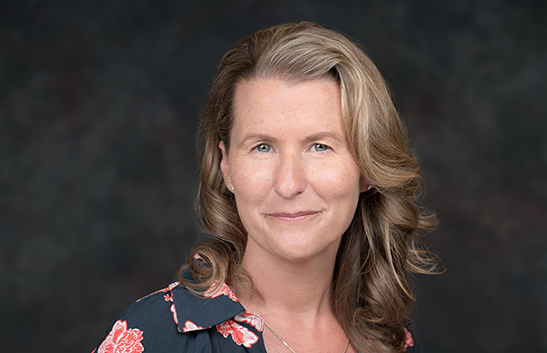 She was crying. 
I wasn't 100% sure, but I was a solid 90%. I would know in a minute. But, no matter how mentally tough she was, the voice box…ugh… that device is a downright traitor.
"How did that make you feel?" I asked her. The first answer was dismissive, "Oh, I am fine." Then I asked the same question again, and the second answer was defensive, "It doesn't matter what she thinks because I don't answer her. She works for me." Then, something that I want to say that I read in some intellectually stimulating psychology journal but could have just as easily been something that I saw when Netflix binging told me to ask a third time – same question, same tone, "How did that make you feel?"
We don't usually talk about feelings. Sure, we are two females, but that isn't our "thing." We don't hug, squeal, look at pictures of our kids or paint our nails together and we for sure do not sit down and have a good cry. Our meetings usually are very fast, efficient, and categorized. Facts, figures, predictable trends, Human Resource issues, and contract negotiations – we love the space that we have created together as two professional women – it is radically candid, and for us, it works. 
Today was different, though. No one had died, no one was hurt, and no one was bankrupt. It was just one comment from a subordinate on her team who told her, "You're not the leader that you were before," and I could tell from the way that she brought it up during the conversation, that it was one of those comments that stay on repeat in the brain. It's the low blow someone doesn't even know that they delivered, and yet it's there. All day, and all night. 
"You're not the leader that you used to be."
Professionally she has been at the helm of running a multi-million dollar medical practice. When she left her previous employer, the people followed her. People don't leave a job; they leave the people. When it comes to compassionate, frank leadership that sets parameters for people to excel and know their limits, she owns that space.  
Today though we are a year and a half past a pandemic, everyone who works in the medical industry seems to be just… exhausted to the bone. A tiredness that is not the result of sleep deprivation but rather soul-draining.
Even the physicians she works with are struggling with financial, spiritual, and physical troubles all of their own. So to say 2020 was a mess would be a disturbing unsettling understatement; no one knew what was going on day to day, least of all those trying to navigate the medical industry.
"They are right, you know," I dared to say, "You're not the leader that you used to be."
I could hear the silent breath of acceptance as my words transmitted over the phone and into the space of insecurities we all keep tightly locked up.
But I wasn't done yet.
"You are not the leader that you used to be because you are the leader that they need you to be, now. They're not going to see that because you're the one who sees the asteroid heading toward earth, not them. It's your job to ensure everyone else thinks that life is blissful and happy, business is good, jobs are secure, and there is nothing to worry about. Behind the scenes, though, you need to figure out how to avoid Armageddon."
Now it was time to deliver massive value in a way she wasn't expecting from her financial advisor.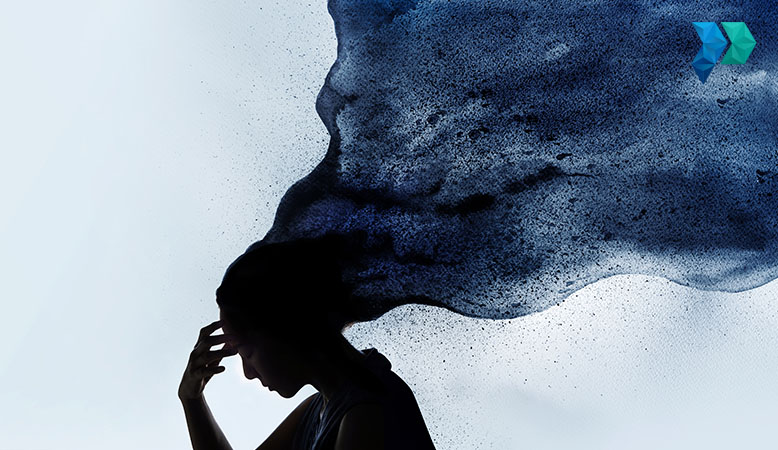 If you feel like you're not capable, you're a complete imposter, and you operate in an inconsolably lonely space… you are in good company. Most of the executives I work with, in every industry, feel that same way more often than you know. "
We are all in the same storm, just in different boats.
And we do. Right? As Financial Advisors, how many of us have experienced that moment when your chest tightens, and you forget to breathe because holy @)#!) ! you're the one about to give someone life-altering advice, and they are 100% trusting you to be right. Trust. That word doesn't have enough meaning to it. It's more than trust; this is their livelihood, their families, their well-being. Financial planning is everything; it takes up every space.
If we didn't feel like imposters sometimes, we wouldn't all be downloading audible books on leadership excellence the second they're published – one credit, pshhh silly Audible I will give you all the credits to teach me to be excellent!!!
We don't talk enough about imposter syndrome, and maybe that is because we create an atmosphere that you have to be just north of confident and slightly south of arrogant to be the best in finance. It's true; we all know it is. Admitting faults, failures, inexperience, or doubts isn't "our thing." But, we are the ones people count on the most, which means we can never be less.
Head trash never gets taken out for long. It's always there, regenerating, and if you don't find a way to break it down and get it gone when it appears, it's going to stay around and stink up everything.
That is one reason that The Perfect RIA podcast has been the voice of direction for Financial Advisors and the voice of reason. This is why this podcast is trending as the top for Financial Advisors to listen to when they decide they want to go from good to great. Nay – average to perfect.
Sure, Matt and Micah, hosts of The Perfect RIA podcast, are famously funny (in their own minds; trust me, I have heard all the material) and could be considered cocky in some circles, but they show up. They talk about the vulnerabilities without making it all "hippity dippity new-age sounding." Instead, it's raw, honest candor about how two men leading in the financial planning industry still get head trash and struggle with imposter syndrome.  
Not only do they get it, but they teach Financial Advisors what to do with it, and how they can use those feelings to have powerful, open conversations with their clients and empower them. 
In one of their podcasts, Matt and Micah asked their listeners how many are sharing all of the coaching tips, tricks, and techniques we commit to learning each year as Financial Advisors with their clients. Creating a space to help clients navigate through more than just how to read their investment statement and make a plan and problem solve – isn't that our superpower anyways? We are planners.
My client didn't feel that she was able to connect with her team like she used to. She prided herself on not micromanaging and always having an open door policy. With COVID's Work From Home strategies implemented to keep only necessary personnel in the hospital, she was losing that connection with her team. They weren't seeing her in that leadership role, only reading her name on emails, and she had to follow up, which made her feel like she had to micromanage.
They were hosting zoom meetings, but no one at the hospital had cameras. So we spent $200 ordering a wide-angle camera and had it shipped that day to her onsite manager. With reduced hours, she could also close the office once a month at midnight on Friday and take her team meetings to be at a local eatery with a private room. They could connect and "kick the weekend off right." Her team needed to see her, and she needed to be seen by them. These are problems with solutions, and I, for one, love those! 
The Perfect RIA doesn't just talk about inflation, industry benchmarks, and how best to talk to clients about market volatility. In fact, I think they've only done one or two episodes on that, and thank goodness because my inbox is sent daily financial updates from every wholesaler and broker-dealer on the planet. I don't need another publication that only cautions investors from risks.
I need to deliver massive value and connect with clients when they need it the most. I need to be intuitive to their spoken and unspoken needs so that they can share, strategize and together – plan with me.
The Perfect RIA is about delivering real, actionable advice for Financial Advisors who know that finance is only one part of financial planning. 
What You Should
READ NEXT
On the fence about Surge? Here are the biggest excuses we hear advisors use for why Surge can't work in their practice and why they should reconsider.
Start the change today!
Get our 3 most popular power sessions FREE. You and your team will learn about: Time Blocking, the One Page Financial Plan, and the "Buckets of Money" approach.