Intimidated By Content Creation? Here Are Proven Tips To Help
Micah Shilanski, CFP®, shares nine tips to help you reach your content creation goals so you can grow your practice.
4.5 min read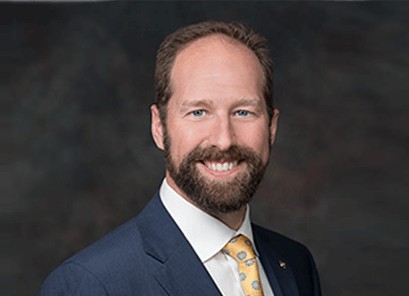 Content is king.
I'm sure you've heard this phrase before from your marketing team or at one of the last marketing conferences you attended. So you know you have to create content to grow your practice and find your people. But how do you stand out when over 500 hours of video are uploaded to Youtube every minute?
After creating a wildly successful podcast, The Perfect RIA, with my co-host Matthew Jarvis, CFP®, and creating my own Youtube channel for federal employees, here are my favorite tips for advisors looking to grow their practice through content creation.
Where to start
Every time we talk about creating content on the podcast, our inbox gets inundated with advisors asking where they should start and what platform will be the most lucrative for their practice.
While this varies between firms, I can tell you that you shouldn't be wasting time luring Facebook followers or chasing likes on TikTok.
If you're looking for a medium that will always be green, fairies, and unicorns, you'll never find it. Any medium will have challenges and setbacks. Your mission is to choose the best one that fits you and your audience.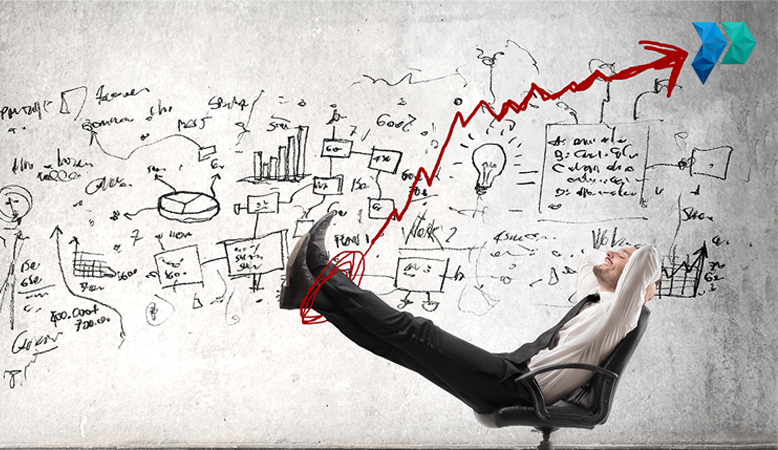 When choosing an outlet for your content, you must also consider your audience. If your audience isn't on Youtube posting your content, there won't have any impact. You need to find the sweet spot between the medium you want to use and the platform your audience is already using as a resource.
How do you know where your audience goes for information? You ask them. Before I started my Youtube channel, I asked my clients where they looked for more information on federal retirement benefits. My ideal clients use Youtube and podcasts to find that information, so I use Youtube as a platform, plus audio and video productions as a medium.
What to say
You'll be tempted to reinvent the wheel and change how you share information when creating content, but you'll find more success when you address your virtual audience just as you would if they were sitting at your conference table.
You don't want to truncate, abbreviate, or otherwise summarize client questions when creating content. No matter how weird it feels, address their questions word for word.
For example, if a client asks if they still need estate documents for Secure Act 2.0, use that as a springboard for your content production and answer the question word for word, syllable for syllable, as you would if the client were in your office.
In short, you want to send consistent messaging and voice through your content as you do in the office so that your audience has a cohesive experience and knows what to expect when they book an appointment with you.
Tell a story
No one likes a dry podcast where the host just rambles on and on about a topic. If you can find a way to weave a story through your production, you'll have much better audience engagement.
Never be afraid to pull in a real-life experience with clients Bob and Sue to help your audience connect with and find value in the message that you're sharing.
Use pictures
You shouldn't shy away from pictures, either. Now, I don't mean that your blog post should be full of stock photos or that you need fancy, custom-designed graphics for your video. Instead, make your own. I know it may feel cringy to pull out a pen and draw on a piece of paper for your audience, but it works.
Stick to simple drawings to help illustrate your buckets, timelines, tax brackets, etc. If you can draw it, do it—your viewers can then use that as a template for their information.
Set yourself up for success
In his book, the War of Art, Steven Pressfield shares that creative resistance (or head trash) is the most significant obstacle people face regarding creativity. Pressfield shares that the best way to get past the head trash is to simply put in the repetitions.
You must create regularly and often—even if your first several episodes go straight into the trashcan.
No matter what you do, your first ten to fifteen episodes will be awful, so the sooner you get started and get those out of the way, the faster you'll find success with content creation.
Know your peak performance
Knowing when your brain is the most creatively active is critical to being successful in content creation. Someone once asked Stephen King when creativity strikes him. He answered that it hits every morning at eight o'clock.
If you struggle to get your creative work done, mirror King and make an appointment with yourself to ensure your content reps are met each day or each week.
Identify when you have the most energy, feel the most creative, and make an appointment with yourself to knock out some great content.
Inspiration will never strike you out of the blue—but it can be scheduled.
Give those great ideas a home
Have a place to record your great ideas for content. This could be in a notebook or sticky pad at your desk or a digital notebook on your phone. Wherever you put your creative list, be sure there aren't any other distractions (like your honey-do list), and steer clear of keeping it in your email.
Remove barriers
When you're physically in the space you've set aside to be creative and in your scheduled time block, remove all the barriers to entry as you can to ensure the work gets done.
You want to spend your creative time making stellar content. You don't want to spend that time researching one more thing, checking your lighting, testing your mics, making sure the camera has backup memory, etc. These will take away from your creativity and give you excuses to stop.
Keep everything simple. Use a pen and paper, or simply hit the record button on your iPhone. You can make it fancy later, but stick to the basics for now.
Good content is hard
Creating quality content is extremely difficult. Few people produce quality content consistently. That's obvious simply from the sheer number of podcasts available that aren't updated. Very few podcasters actually make it, and most fizzle out within a few episodes.
No matter what medium you choose, creating quality content that people will find valuable will take effort. You're not going to be good at it from the get-go. You'll make mistakes and have recordings that flop from time to time. That's how this goes.
However, if you stick with it by putting in your repetitions, you'll make it.
---
---
What You Should
READ NEXT
Micah Shilanski, CFP®, busts myths and misconceptions surrounding Surge meetings and shows how powerful this concept can be for any financial
Matthew Jarvis, CFP®, discusses the five biggest mistakes advisors make when creating value adds for their
Curious if you're at a point in your practice where you can afford to delegate? Matthew Jarvis, CFP®, shares delegation benchmarks for advisors.
Start the change today!
Get our 3 most popular power sessions FREE. You and your team will learn about: Time Blocking, the One Page Financial Plan, and the "Buckets of Money" approach.