7 Unexpected Time-sucks (and How To Break The Cycle)
Micah Shilanski, CFPⓇ, shares how to tell when you're stuck playing office and ways you break out and reframe your mindset to get back to the deep work that drives revenue.
4.5 min read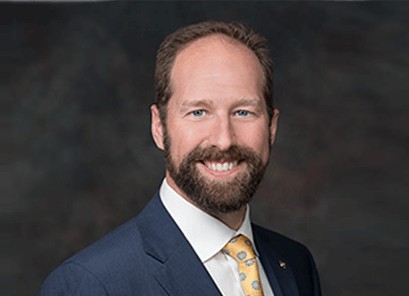 Our entire world—especially the digital world—has been created to cheat our natural endorphin system. We're getting cheap shots of feel-good chemicals without doing any work for it. It's no wonder advisors get sucked into playing office instead of engaging in the deep work that drives revenue.
Playing office can take so many different forms. It's more than spending three hours on Amazon looking for the best webcam for Zoom meetings, answering client calls, or doom-scrolling Facebook.
It often sneaks up on you when you least expect it and may not be so obvious to spot.
Here are seven ways advisors think they're being productive when they're actually playing office.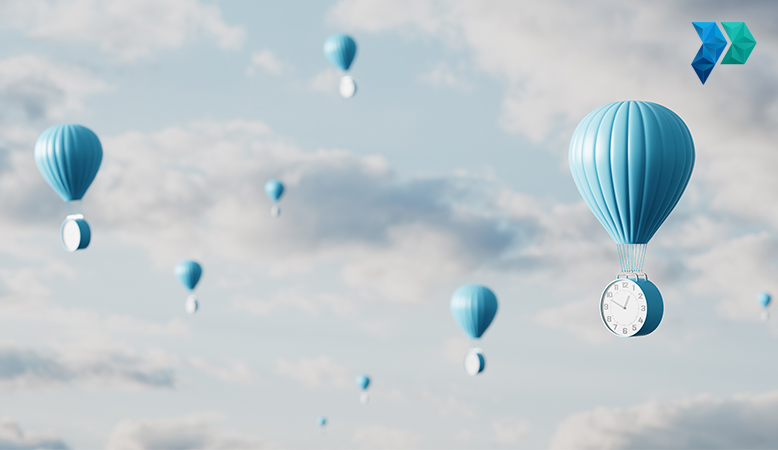 You're playing office whenever you're not advancing your productivity.
There are three main areas an advisor needs to focus on to drive revenue:
Prospecting—advisors who aren't prospecting aren't actively growing.
Client meetings—advisors who don't meet with clients aren't delivering massive value.
Value Adds—don't create themselves overnight; these take a tremendous amount of time to develop, implement and present and can't be rushed.
If you're not actively engaged in these three things, you're playing office.
Solution: Before you do any other work for the day, get your prospecting reps out of the way. Time block your client meetings so that you can be adequately prepared for them. And set aside serious time to collect data, create value add deliverables, do quality control, and practice your client presentation.
You're playing office any time you're being reactive instead of proactive.
If you're coming into the office and tackling whatever issue comes up when it comes up, you're being reactive and lacking intentionality—which is just a longer way of saying you're playing office.
You should not make up your to-do list over your morning coffee or add to it the night before. You need to be more strategic about your calendar, which takes some foresight.
Solution: You need to be hyper-intentional and make every second count. Create a schedule or an agenda for your day and your entire week—weeks in advance. You don't want to waste time on projects that don't move the needle or produce revenue.
You're playing office whenever you're not working against a time restraint.
If you're not working against the clock for a project or a task, you're letting Parkinson's Law destroy your day. We can finish our financial plans in an hour because that's the time we give ourselves.
When the alarm goes off and the time is up, I must move on to the next thing. If I haven't finished the financial plan during its time block, I'll have to return to it later.
Solution: Give yourself time restraints. Set aside a specific amount of time for particular projects and focus only on that project during its time.
You're playing office whenever you haven't accounted for the little things.
Playing office isn't the symptom of one big, ever-present issue in your office. It's actually the accumulation of 1000s of little things. One of the biggest time-sucks for many advisors stems from doing too many things simultaneously. This can look like having 15 browser tabs open and clicking through them to find the tab you're working on.
It can also include responding to every notification you get through the team chat, pausing to read every email that comes into your inbox, answering your phone, or simply trying to listen to the wrong kind of music when you work.
All of these little factors add up and leach your productivity. Every time you're interrupted, you must spend more time getting back on track and in the groove.
It's better not to be interrupted in the first place so that you can focus on the deep work you need to do.
Solution: Turn off your notifications and your pop-ups. Set aside scheduled time to respond to team inquiries and client questions.
You're playing office whenever you're doing multiple things at once.
Surge works because, as the advisor, you can be at your peak performance. You can focus intensely on delivering massive value to your clients, and you get to repeat the same task, meaning you'll get really, really good at it over time.
If Surge works so well for clients and delivers value, why would you do the complete opposite of that throughout the year?
When you bounce between tasks all day, you spend too much mental energy changing direction, causing you to lose focus. Stop changing directions, and lump all of your like-minded projects together.
Solution: When you create your calendar, lump like tasks together to minimize the amount of time you spend changing direction and grinding gears.
You're playing office whenever you're trying to keep track of things mentally instead of giving ideas and tasks a place to live.
You're playing office every time you're trying to remember things or keep track of something in the back of your mind. You cannot focus on the meaningful work that moves the needle as long as you hold mental space for other ideas.
Solution: Create a space for all your big (or small) ideas to live. Have a great solution to a pressing team problem? Create a place for it to live. Have a fantastic question that needs to be on next week's agenda? Give it a place to live.
Depending on the topic, these places could be post-it notes, team message streams, digital notepads, or Google documents. Get these grand ideas out of your head and into a new, more productive home.
You're playing office whenever you justify or victimize yourself for failure or success.
If you find yourself frustrated that some other advisor is more successful than you or insist that you're a real advisor because you're a fiduciary, flat fee, double platinum, gold member with 15 designations, you're playing office.
Maybe you're not as smart as you think you are.
Solution: When you start pulling people down because they're delivering more value than you, have better clients, or even have a nicer tie, you've got to begin recalibrating your thinking. Instead of being envious, seriously consider where you can grow as an advisor and a leader. Start planning your next steps to level up.
Happy Planning!
---
---
What You Should
READ NEXT
In this article, Micah Shilanski, CFP,Ⓡ clears the air on what a Lifestyle Practice is and when it becomes a cover for a lazy
Matthew Jarvis, CFP®, discusses the five biggest mistakes advisors make when creating value adds for their
Many advisors we meet are going about prospecting all wrong. Matthew Jarvis, CFP®, shares a simple mindset change that will revolutionize your prospect process and your
Start the change today!
Get our 3 most popular power sessions FREE. You and your team will learn about: Time Blocking, the One Page Financial Plan, and the "Buckets of Money" approach.