You Need A VA, Here's How To Find The Right Assistant For You
You can't level up your practice without delegation. Micah Shilanski, CFPⓇ, shares tips to help you find the right assistant asap.
4.2 min read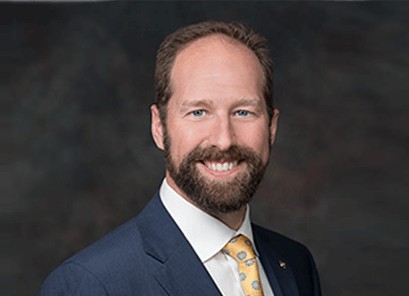 I can't hire a virtual assistant—they'll drain my bank accounts and splurge on fancy cars from halfway around the world!
When you bring on an executive assistant or a virtual assistant, you'll have to hand over a lot of your personal information to empower them to do their job.
That can be a scary thing—and rightfully so!
Growing up, many of us were constantly reminded we couldn't trust strangers on the internet, and virtual scams and identity theft are still genuine threats.
So, how do you safely find the right virtual assistant for you?
Check out these tips to help you crush your next hire.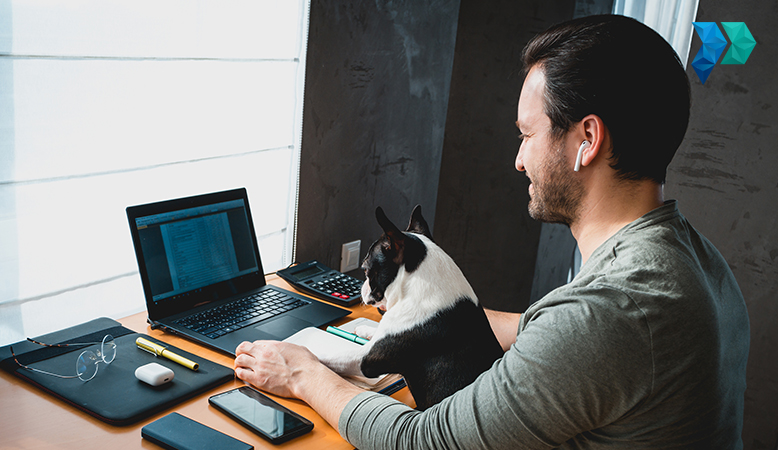 Virtual assistants
Start with a virtual assistant if you're an advisor about to plunge into the liberating world of delegation.
You only have so many hours in the day for needle-driving work. Let's free some time by having a VA worry about ordering more copy paper, handling administrative paperwork, etc., so you can focus on delivering massive value to your clients.
You get what you pay for
I know you'll want to start cheap on this and go for more affordable VAs, but they don't have the experience you need—and you don't know what you need yet.
A higher caliber VA will have the forethought to ask you more details about what you need because they've done work like this before.
When you ask your new VA to book a flight, a proactive one will follow up with a list of questions—that you didn't bother to think about but are helpful for them to be successful in their job.
Hiring from an organization will also go the extra mile to help you find the best VA to fit your needs.
Maybe your first VA, Bob, just isn't working out for you.
You can email his supervisor, explain what's going on, give more details about what you need, and let the super handle the HR aspects of the transition. The organization will then help you find an assistant that could better fit.
If you were on your own and settling for a cheaper VA, finding the right person could take six months or more instead of a week.
You will also have peace-of-mind contracting with more expensive VAs because their membership in a larger organization requires skill training and background checks. When it comes to contracted hires, you get what you pay for.
Mistakes advisors make
Advisors often self-sabotage early delegations. It's easy to think that "nothing is going on right now" or "it doesn't take that long, I'll just do it" and fail to follow through with a delegation.
Booking your own flights may seem like a quick task—but in reality, you spend thirty minutes debating between departure times with different airlines and end up playing office for another hour.
Outline your expectations for your assistant and let them do it. At the very least, ask them to provide you with three options or have them book the best refundable option.
Mistakes will happen in delegations. Make this your mantra as you start delegating. Your VA is going to mess up. And if this is your first rodeo, you'll probably screw up too.
As you start this budding professional relationship, spell out for your VA the mistakes that will jeopardize their employment. In my experience, lying and integrity breaches are significant issues.
But, if my VA makes a mistake due to following my process, then that screw-up is on me. I created a process that didn't produce the desired result. We'll correct the process and move on.
However, if my VA makes a mistake by failing to adhere to the processes, we will discuss it.
Here's an example:
I asked a new VA to book a flight on Alaska Airlines because I want to go to Pheonix. If my VA books a flight on Spirit, we have a problem.
On the other hand, if they booked on Alaska Airlines but got a cheap ticket in a middle seat in coach at 2 am, I need to revise the process. I failed to tell them I don't fly coach or outline my preferred flight times. That's on me; it's not their fault.
Building a process
When you have a team member coming on to build a process, remember that they have yet to learn what you want or how you want to complete a task. Even if they booked travel before, there are many different factors to consider.
Record a Loom video and go through the process with them. Explain your actions and why you made that decision with every click.
As I walk through my travel process, I'll explain why I chose a specific date: I want to come to the city the day before my speaking engagement to adjust to the local time zone.
If I'm traveling for a competition, I want to show up two or three days early, so I don't have to worry about jet lag and can compete at a high level.
With every click of the mouse, I articulate what decision I made and why. Every detail I can pass along through the process will help my VA learn my thought processes so that my next flight can land in my itinerary as if by magic.
Delegation is a lot of work upfront—but success is always a lot of work. But now, I've created a framework for my VA to crush their job.
---
---
What You Should
READ NEXT
Matthew Jarvis, CFP®, discusses the five biggest mistakes advisors make when creating value adds for their
Despite taking the industry by storm, advisors still believe these three myths about Surge. Micah Shilanski, CFP®, shares how to overcome these common Surge
Micah Shilanski, CPF®, shares how embracing technology has upped his communications game. However, there are a few rules you should
Start the change today!
Get our 3 most popular power sessions FREE. You and your team will learn about: Time Blocking, the One Page Financial Plan, and the "Buckets of Money" approach.